Gran Plus Ultra Pinot Noir
The Pinot Noir for sophisticated palates.
Honoring both the long winemaking tradition of Codorníu and the pioneering spirit of the winery, the cavas in the Grand Plus Ultra collection exhibit their own personality and sophistication in all their varieties.
Grand Plus Ultra Pinot Noir unfolds that tradition while benefiting from the noble character of the Pinot Noir grape variety, to achieve a creamy cava with great aromatic intensity and a complex flavor that conquers international palates.
Grand Plus Ultra Pinot Noir accompanies any occasion and makes it unforgettable.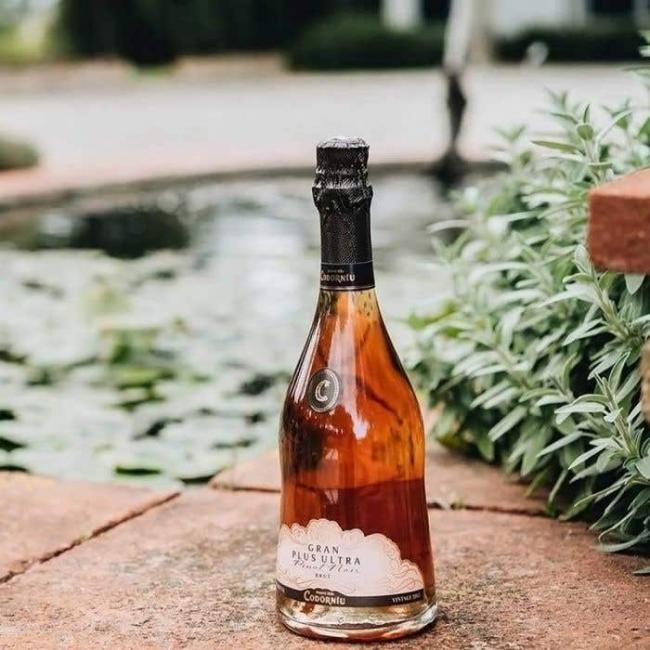 Suggestions
This very special cava can accompany a complete meal, be served as an aperitif or with desserts, indistinctly.
Grand Plus Ultra Pinot Noir pairs perfectly with cold dishes based on raw or marinated fish such as tartare, sashimi or sushi, but also with fruit and chocolate desserts.
Tasting notes
ViewDelicate pink tone with fine bubbles and a soft crown.
NosePredominance of red fruit fragrances together with citrus notes that promote a sensation of freshness.
PalateRed fruit flavors also predominate, with a creamy texture that favors bubbles and aging with yeast. Fresh and interesting.
AN UNFORGETABLE
VISIT
CODORNIU
You might also be interested