Codorníu's history
The winery dates back to this date, making it the oldest winery in Spain.
Codorníu's growth
Manuel Raventós gives a great boost to cava and to Codorníu as a major producer.
Pioneers in advertising
A modernist poster competition is held to advertise Codorníu, featuring great artists of the Catalan avant-garde.
On television
At this time our first TV commercial is aired.
National Historic Monument
Our cellars, a jewel of Catalan Art Nouveau architecture, have been declared a national historic monument for their cultural interest.
Anna de Codorníu
Our most iconic cava made from Chardonnay grapes is born.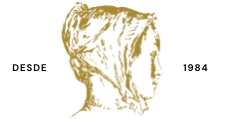 WELCOME TO

Do you dare to live a life you want to celebrate?
By clicking on the button you accept our privacy policy. You must confirm that you meet the requirements established by law in your country. This page exposes data on the responsibility regarding the consumption of Wine in moderation.