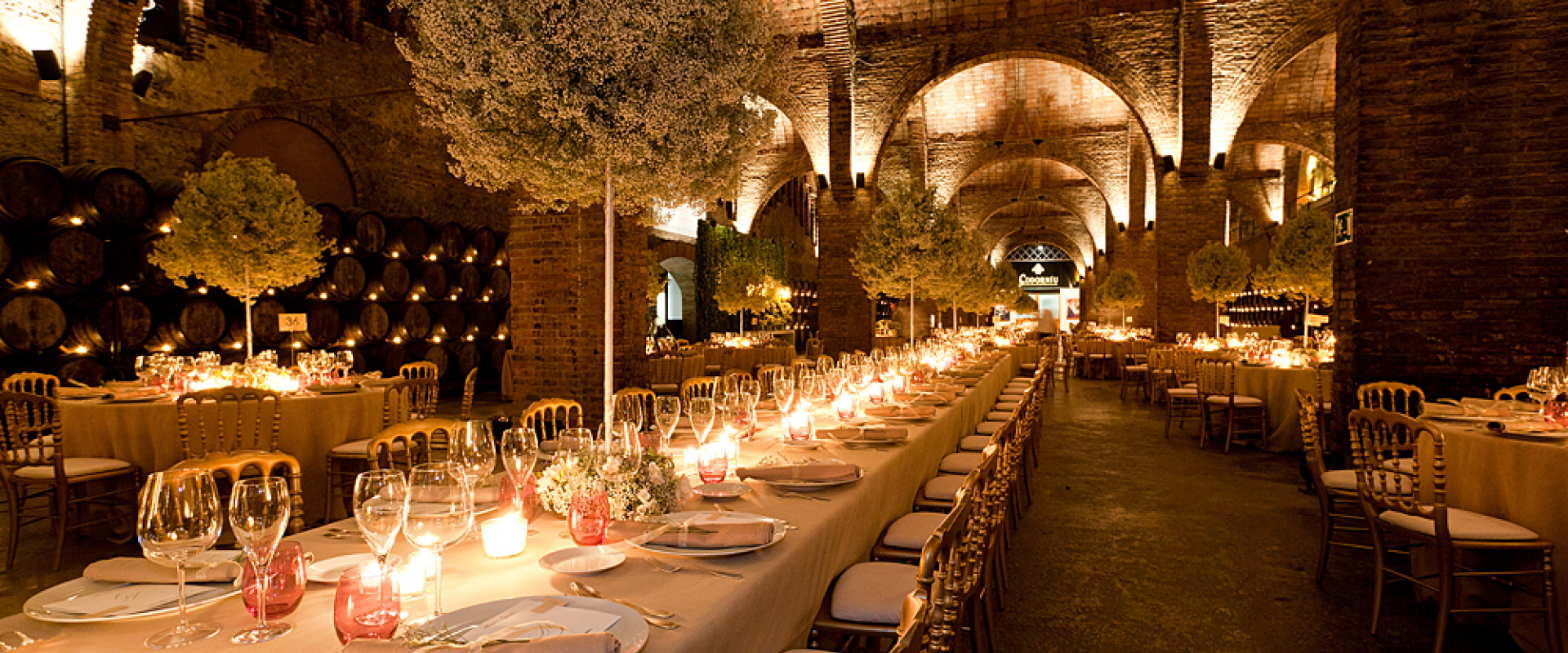 At Codorníu we offer you this unique venue to celebrate your most special and spectacular events: a gala banquet, a wedding, a family reunion, a special event... The Celler Gran is an emblematic Codorníu space that has been recognised as a jewel of Catalan Modernisme. The architectural legacy that Puig i Cadafalch left in Codorníu is, since 1976, National Historic-Artistic Heritage.
The Celler Gran, which is located on a lower level, was the old fermentation room for Codorníu musts. It is a unique and magnanimous space of more than a thousand square meters divided into three arched naves covered under a spectacular Catalan vault.
It is the ideal space to celebrate spectacular gala banquets, cocktail parties, large family gatherings, weddings and all kinds of dream events.
Josep Puig i Cadafalch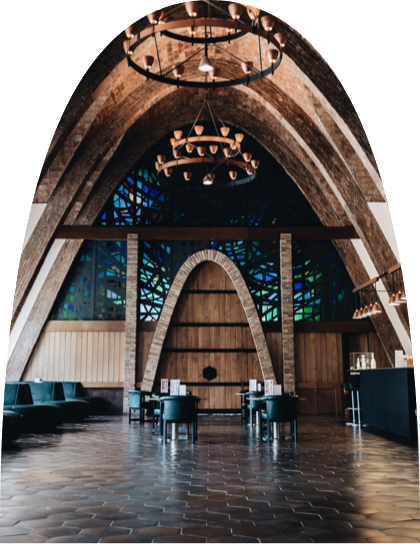 MODERNIST LUXURY
The Codorníu Winery is made up of several iconic buildings, with a modernist style and a luxurious atmosphere. Enjoy the experience of an event like no other, surrounded by beauty and art.
1